Love Ecology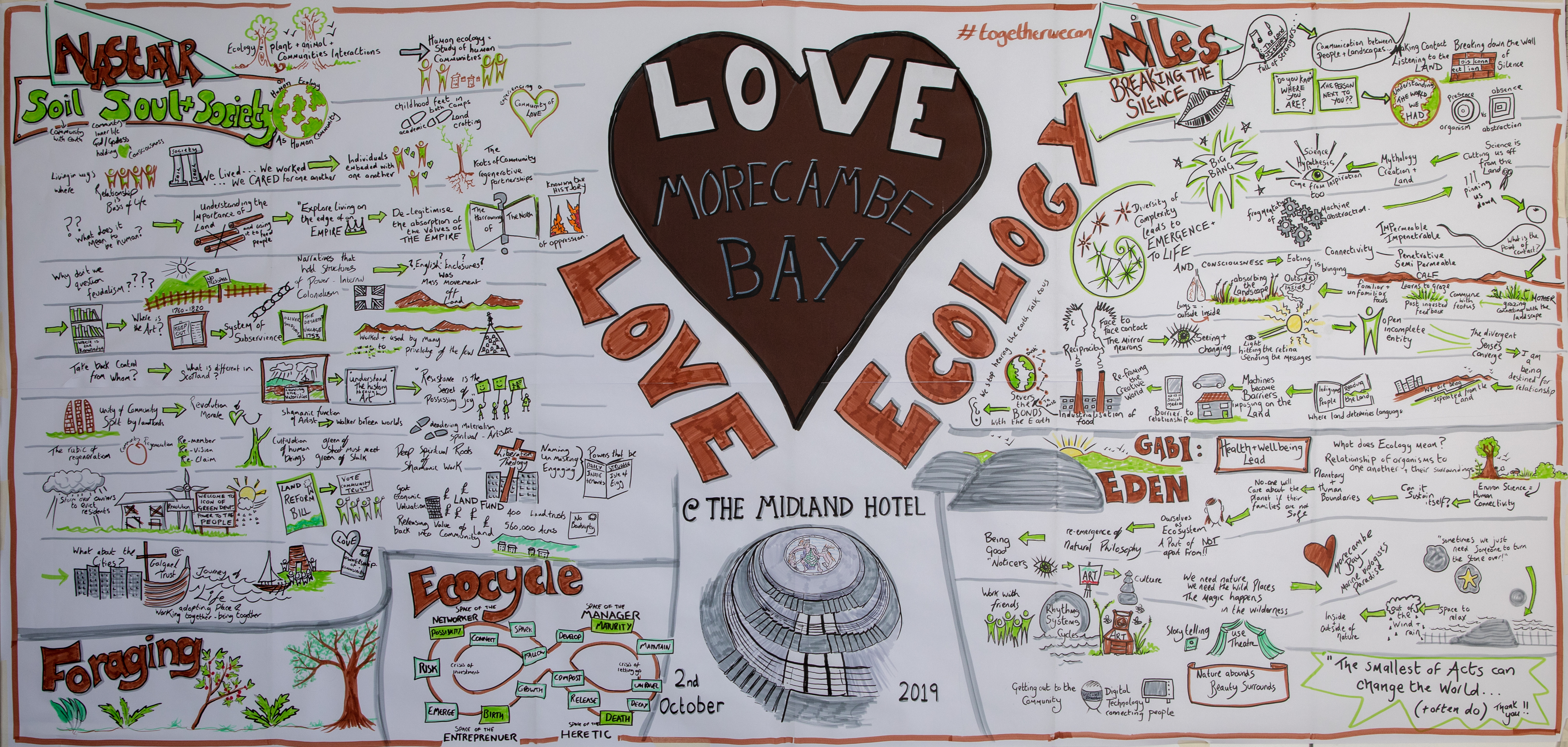 Love Ecology - Part 1 - Alastair Mcintosh
At the start of October 2019, we hosted 'Love Ecology' in Morecambe Bay. We started the day by reminding ourselves of the journey so far, through Love People, Love Society, Love Economics and Love Politics (I'll be writing a separate blog on this soon).
We then welcomed the force of nature, who is, Professor Alastair McIntosh, aka Radagast the Brown (!), who is an incredible mix of Academic and Activist. He took us on an amazing journey of our disconnection from the land and how we can reconnect to it. This is seriously worthy of your time! Listen – this is so good!
Love Ecology - Part 2 - Mile Irving
Having heard from the masterful wizard that is Alastair McIntosh, we also welcomed the earth-stewarding, foraging genius, who is Miles Irving. Miles, one of the leading foragers in the UK, talked to us about breaking the silence. With song and sensational wisdom, he spun out several threads, before catching us all in his web of interconnected beauty! Watch, listen and embrace the reality of our recoverable relationship to the ecology.
Love Ecology - Part 3 - Gabriella Gilkes
The final speaker at our 'Love Ecology' was the wonderful Gabriella (Gabi) Gilkes, Head of Ecology and Health and Wellbeing at Eden North. Gabi talked to us about the real nature of ecology, connectivity, community and friendship. She also took us on an amazing tour of how the Eden Project will help the people of Morecambe Bay and all those who visit, reconnect with our Ecology and get involved in falling in love with and taking care of our environment, with a strong emphasis on the creative arts, story telling and beautiful experiences. Having been involved with various members of the team from the Eden Project over recent months, I am seriously impressed with their ethos, their kindness and their genuine sense of partnership with our communities, here in the bay. It really is a wonderful world! This talk is really worth 30 minutes of your time: